This is a Sponsored post written by me on behalf of Scotts Miracle-Gro for SocialSpark. All opinions are 100% mine.
At least at my house it has. It's been a bit rainy off and on these past few weeks but I can deal with it up to a point. The college actually has a horticulture section and luckily enough they have plant sales every spring and summer. lt just so happened they had herbs and hydrangeas for sale this month. I wasn't to thrilled about the herb selection for what I like so I did not purchase any of those but I did end up getting two hydrangeas. I screwed up when I chose them though because they had an all beige one and a pink one. I wanted one of each and ended up with both pink somehow. I really wish they had had the blue hydrangea's though because those are my favorite color.
Initially the whole idea was to replace the dying banana plant that was in front with two hydrangea plants. My next obstacle was that the only gardening supplies I have consist of a dilapidated rake and this hoe type thing that have prongs. I'm not even really sure why I bought that in the first place to tell you the truth. I think it had something to do with the fact that I planned on digging up this triangle side yard of mine that's just outside of the fence line. I ended up mowing most of that down except where there are tomato plant wires still attached to the
fence and I don't have wire cutters for that choir. I ought to buy a pair of those and get rid of it so I can get rid of the plant that's been growing in and around it as well.
I finally got a chance to plant the hydrangeas last night after mowing both the lawns. It just so happens that my neighbor has a few more gardening tools that I, in which she owns a couple shovels. She has a vegetable garden growing on her side for which I was allowed to partake in some of the vegetables once they grow. Hopefully she will have better luck in sustainable gardening than I do. Back to the banana plant though, digging up the banana plant was HORRENDOUS. That thing has a very large root system, not to mention the tough roots. I actually had to go grab this saw type thing to cut through some of it so I could dig deeper and plant the hydrangeas. I ended up pulling roots farther away from where I digging just because I wanted to get it out.
We usually place Scotts Nature Scapes mulch around the trees and plants in Sierra Red to make a little bed around the plants and trees. I will definitely have to place some mulch around the hydrangeas since I ended up digging up more of the yard than I had intended. I could also actually use Scotts Florida Select Natural Eucalyptus Mulch instead should I desire. The Eucalyptus Mulch is 100% Florida-grown. Using mulch around the base of the flowers just makes it look more pretty and you can put it in any shape you want. Initially the shape was an oval and has somehow become some weird shape with points everywhere. Covering it with the mulch will hopefully hide that fact until the grass grows back.
If you have never used mulch before, it will help in deterring weeds so long as you have it up to 3 inches deep, and boy do I need that help as well. You should not put it around the edge of your house or on wood though. I just wish it would help getting rid of the moles too. I can't seem to shake them and it's infuriating me. I'm almost to the point of trying home remedies. The one people keep telling me about is using Juicy Fruit gum. Without touching the gum you place it in one of the mole holes. I'm assuming it will bind up their digestive system.
Using mulch also helps the plant in general as it will keep the roots cool during our very hot and humid summers and warm during the winters. Most of the time our winters are pretty cool to us southern folk but mild to the northern folk.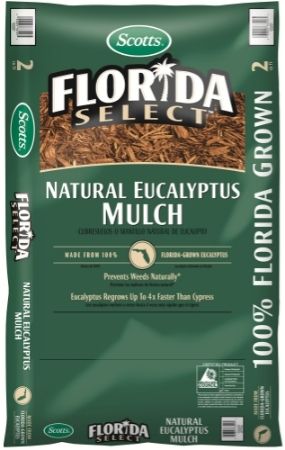 Possibly related posts: