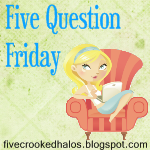 1. What's your favorite childhood snack that you still eat as an adult?
Not really sure you would call it a snack but everyday for lunch growing up I would have a bologna and cheese sandwich. To this day I still have those on most days as my "breakfast" at work which I usually eat around 10 AM since I really don't eat breakfast.
2. What food will you not eat the low fat version of?
Cottage cheese. Tastes nasty.
3. What's your favorite way to cool off during the summer?
POOL! Doesn't matter who's it is either lol
4. What's your favorite summer read?
I don't really have a favorite summer read. Once I read a book I usually never pick it up again because I remember every detail when I start reading it again. I do watch summer programs though like Royal Pain, Burn Notice, Psych, Suits, Covert Affairs, etc.
5. What are you doing to stay cool in this awful heat?
Staying indoors mostly and doing my homework. ALthough I was sitting on the outside patio at Starbucks last weekend and it was very pleasant. May do that again this weekend.
Possibly related posts: